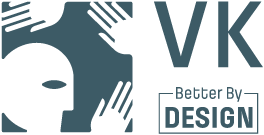 Drive and Aspire, D&A … a genetic code that ensures success!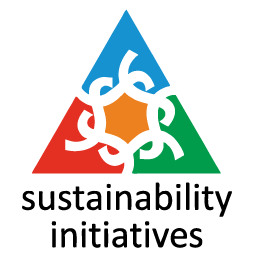 Sustainability Initiatives is a trust registered in Pune, formed by professionals in the field of urban & environmental planning, architecture, environmental science & energy.
"Way back in 1973 the brand VK was launched when Vishwas Kulkarni set his Architectural practice in Pune.
Delving into emerging unexplored dimensions of 'design', well equipped with knowledge and skills, VK has evolved over the years as brand synonymous with multi-disciplinary offerings. Process Driven, Diligent, Innovative and Encrypted by 'Better by Design' as a genetic code, VK has been able to ensure success by offering efficient design solutions in all its endeavours, be it Architecture, Environmental, Interiors or Urban-Planning!
'Better by Design' has been the Drive-n-Aspiration (D&A), leading it to breakthrough projects and prestigious milestones which mark the glorious history and sets the path for future."
Today, VK is a group of sister companies, collectively known for their experience, process driven design solutions, diligence and innovative work. A genuine & approachable 'People's organisation', known for prioritising the client needs.
The journey begins by working with Charles Correa at LIC.
Independent practice set up by Arch. Vishwas Kulkarni in Sadashiv Peth, Pune.
First Prestigious Project- MSEB Staff Housing
Built reputation by introducing innovative architectural concepts in Residential Projects.
Built long-standing relations with renowned builders. Took up bigger projects with larger teams.
VK:a project Natasha Enclave displayed at International exhibition in Hong Kong.
Created iconic buildings with unique concepts which continue being appreciated.
First architectural firm in Pune to develop its own CAD software called ADP.
Won first Government Project through Design Competition.
Office moved to spacious premises.
Kapil Malhar scheme won the 'AESA Award 2000' for excellence in design.
First architectural firm in Pune to receive ISO certification.
Working in collaboration with international architects.
Received the honour of designing Dagduseth Ganpati Temple.
Arch. Vishwas Kulkarni became the Chairman of Interaction Committee formed by AESA, CREDA/ PBAP IIA.
New identity emerged as VK:a architecture.
Designed first Township Project.
Hrishikesh and Apoorva Kulkarni joined as Partner and Head of Operations respectively.
'VK:e environmental' was initiated.
Won three AESA awards for Environmental Buildings and creative designs.
Genesis of 'VK:i interiors'.
Founded 'Sustainability Initiatives'.
VK continued to establish bigger footprints on a grand canvas.
Shifted to new stand-alone Office Building at Law college road. 
VK:u urban became functional
'VK:a architecture' started 'Visio' – The Design cell to do competitions & cutting edge designs.
Vk:a lost long time Director, Anjali Deshpande to fatal disease.
VK:a restructured all team for enhancing efficiency in upcoming projects.
Vk:a, VK:u & VK:e bagged contracts for architecture, master planning and environmental compliances for the largest real estate transaction in India.
VK Group got ISO: 9001-2015 quality certification from Burean Veritas for VK entities together.
VK:a  formed a new team 'Yesaji' to handle civic projects by PMC.
As VK:a celebrates its 46th year, rebrands all the group companies and launches new, refreshed websites.
Sustainability initiatives is about people. About you and we, and every living being on the planet. It is about living a better quality of life for a prolonged time. The consequences of humanity's own deeds now require us to be alert, aware and active in responding positively to them.
Since Sustainability is about all of us, Sustainability Initiatives is for us.
Sustainability Initiatives is built on the philosophy which talks about creating awareness through systematic mobilization of knowledge in the fields of Energy, Environment, Ecology overall sustainability.
© vk better by design, 2019. All rights reserved